This is a showcase of machines we manufacture. There is an ocean of possibilities, reach out to us for more information.
Brand: Bauce 
Model: H5 1S Bluestar 
Working width: 3400 Sammying machine.
Remark:
Carlessi SRX 3400 double spray line with steam dryers
Cartigliano Feeder 70.32.6.32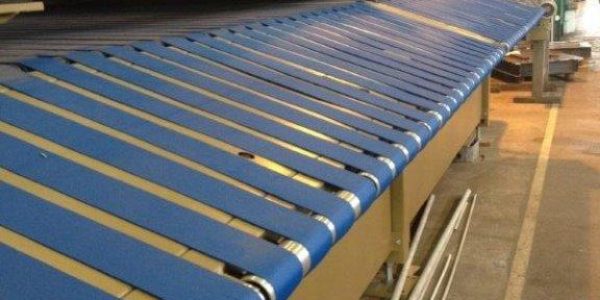 Through-feed sammying press CM PRC/N 340
Bergi Superstar 31 through-feed embossing mc
Rizzi RDPA 3300 combined sammying & setting-out mc
Prägesse Iembossing press Steam / includes plates – Krause
Bergi Aruga /SR 3200 combined setting-out
Sammying Machine (Abwelkmaschine) – Bauce / Kela
Kela two head staking machine for full hides, 733 SS 3.400mm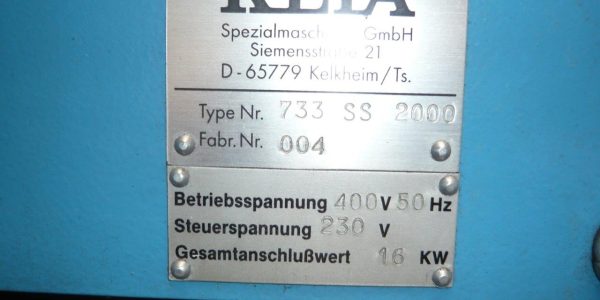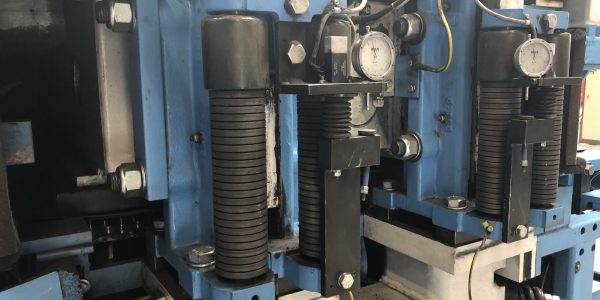 Turner Moenus 1500 schuurlijn
Dose SD5 retanning and dyeing drum 2.1 x 1.5 m
Feltre Crouponeer installatie – Lime cutter
Mercier Freres N7 Finilux
EDA (GER) Sigma E1600 measuring machine
Rotopress CRX 15 , 1500 iroming mc
Bauce H5 1S Bluestar 3400 Sammying machine.
Information:
Remarks:
Barnini maunal spray booth MOD 2500
Versuchsgerbfass (Tanning drum ) – Dose VGI 400 x 200, 25 li
Hydraulic clicking press Piecolor
Collection of 37 pc of Drees embossing plates 3.000x650mm
Gerbfass (Tanning drum) – VGI 600 x 300
Poletto Multicolor machine MA 3200
Versuchsgerbfass (Tanning drum ) – Dose VGI 400 x 200, 25 li
Gerbfass (Tanning drum) – VGI 600 x 300
Versuchsgerbfass (Tanning drum ) – Dose VGI 400 x 200, 25 li
Dosemat (small) 300 x 600 mm (Width X Diameter)
Dosemat (small) 300 x 600 mm (Width X Diameter)
Dosemat (small) 300 x 600 mm (Width X Diameter)
Dosemat (small) 300 x 600 mm (Width X Diameter)
Versuchsgerbfass (Tanning drum ) – Dose VGI 400 x 200, 25 li
Versuchsgerbfass (Tanning drum ) – Dose VGI 400 x 200, 25 li
Gerbfass (Tanning drum) – VGI 600 x 300
FICINI Polar 3100 polishing machine
Versuchsgerbfass (Tanning drum ) – Dose VGI 400 x 200, 25 li
Machine Consignatie Stahl
Dose VGI 600 x 400 stainless steel labdrum
Small manual spray booth 500 x 500
Cartigliano SCK 3200 Sel stapelaar
Inruil RotopressRG15 bij Van Esch
TECNORD EG6 1800 Infragas drying tunnel
Paradair Exhaust air system – ex BASF
Thema Niagara 600 lab curtain coater
Hide manipulator ex Heller
Dose M8.5 Milling drums (5 pieces ex Hewa)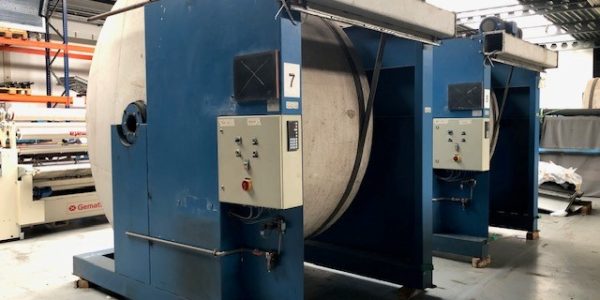 Dose DD7.5 ex Slovtan (barrel only)
HUNI PPH Drum (ex Vitelco)
Embossing cylinder with Vienna T2 310-848 T3
Embossing cylinder with Milko 352-163T
Embossing cylinder with Ambiente 310-092
Embossing cylinder with Mondial 310-685